Mdrive
Mdrive is powered by built-in KeyASIC's proprietary SPG-series microcontroller, It is an industry class NAND flash storage device with Wi-Fi connectivity and USB interface. Connecting Mdrive to any devices via USB cable will convert it into an IOT devices as Mdrive enable it to connect to the internet or cloud directly via Mdrive built-in Wi-Fi. User can see Mdrive as an Embedded Linux Computer with USB interface, Wi-Fi capability and extendable FLASH storage with adaptor for micro SD cards of different storage capacity.
Specifications:
● Capacity Class 10 SDHC, Up to 32GB
● Wireless Interface 11b/g/n
● Wireless security WPA2
● Battery 480 mAh Polymer Lithium
● Battery last up to 4 hours of continuous data streaming via Wi-Fi
● File System Support FAT, FAT32, exFAT, NTFS
● Dimension 7.2cm x 2.5cm x 1.2cm
● Weight 34g

Mdrive is a simple USB mass storage device when you simply connect it to the PC via USB cable. It is also a Wi-Fi mobile storage device it user is accessing Mdrive through WLAN or Wi-Fi direct. And if you are on-the-go, it is a personal mobile cloud that is accessible anywhere over the internet.
Let us share with you some of our success stories and user scenarios.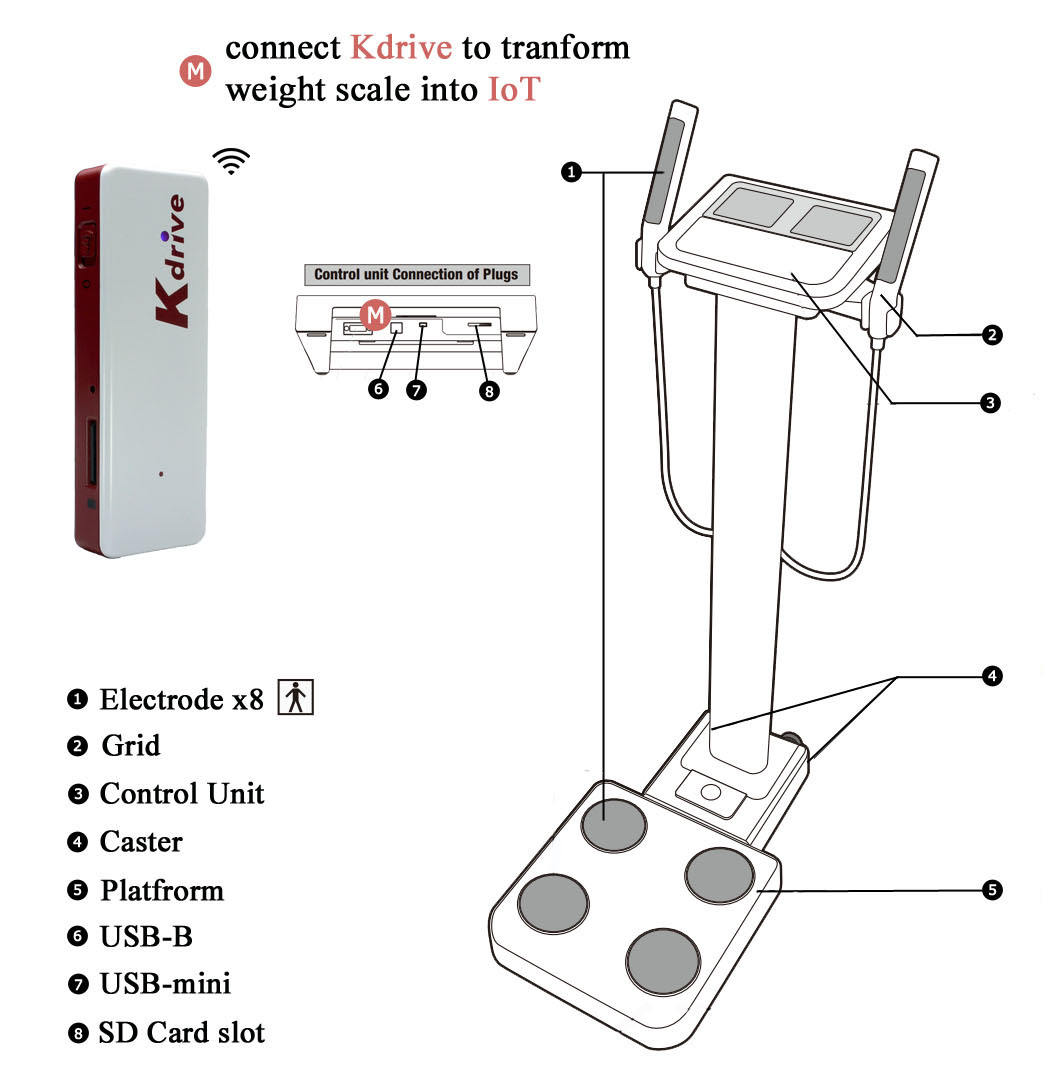 Mdrive for medical equipment – turn your products into Internet of Things
Do you have any medical equipment that stores data on SD, CF card or optional external storage via USB port? Now there is a chance to turn that into connected medical equipment without any hardware changes. KeyASIC offer one of the simplest, quickest, cheapest and yet highly reliable solutions.
KeyASIC Mdrive are one of the quickest way to connect your devices to the mobile devices or internet. Mdrive contain built-in CPU and Wi-Fi module all within the small form factor of a standard SD card and common thumb drive.
When Mdrive are plugged or connected to the medical equipment, medical data is written into the NAND flash inside Mdrive. At the other end, medical data is sent out wirelessly to the internet, cloud or personal mobile devices. Patient and doctor are able to monitor patient's health instantly and remotely. It simply transforms and improve patient's care without too much of efforts. This is possibly the quickest and cheapest solutions available in the market as of now.
Besides that, KeyASIC is also capable of helping customer setting up the storage/computing cloud as well as the mobile APP to interface with medical solutions upon request.
Even if your equipment does not come with SD or USB2 connectivity, there are ways to embed this unique solution into your devices. We have couples of standard IoT modules which allows customer to do a design-in by integrating our combined CPU and Wi-Fi solutions into existing system.
We are the expert in this business. We believe we can help you extend the life cycle of your equipment and products. Should you have any medical equipment that you wish to turn them IoT, please do not hesitate to contact us.