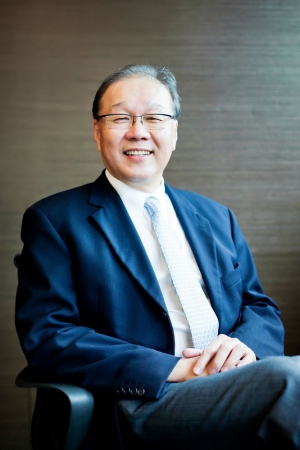 (24 November 2017, Kuala Lumpur) KeyASIC Berhad has announced today that Prof Dr. Low Teck Seng joins KeyASIC Berhad as the Independent Director. Prof Dr. Low Teck Seng is currently the CEO of National Research Foundation (NRF) of Singapore which is the highest authority of research organization for technology in Singapore, Managing Director of Agency of Science, Technology and Research (A*STAR), Professor at Nanyang Technology University and Professor at National University of Singapore. Some of the significant positions that he held before include CEO of Parkway Education Pte Ltd and Group SVP of Parkway Holdings, CEO of Republic Polytechnics and Dean of Faculty of Engineering at National University of Singapore. Additionally, Prof Low also sits on the board of listed companies. Born and grew up in Malaysia, he later received his higher education abroad and received his PhD in Electrical Engineering from University of Southampton, UK.
"Key ASIC is a very visionary and exciting company with a business strategy and technology portfolio which positions it to capitalize on the digital disruption that we see across many industries. I am looking forward to working with the Board and management on supporting the company's strategies and plans.", said Prof Low.
"We are delighted to have Prof Dr. Low Teck Seng joining us as the Independent Director. His technological expertise and wide network of business resources in the technology world will be able to help the Company with more business alliances", said Mr. Eg Kah Yee, Chairman of KeyASIC.
About KeyASIC:
KeyASIC Berhad (Stock Code: 0143) is a public listed company on Mainboard of Bursa Malaysia. It specializes design and manufacturing of IOT chips and system, connecting any electronics and non-electronic items to the Internet. Kcard, Kdrive, Mcard and Mdrive are the IOT products currently shipping in the market. It also offers turnkey ASIC design service and SoC design and manufacturing. Its customers are largely in the US, Russia and Asia. It has offices in Malaysia and Taiwan.
Note
NRF sets the national direction for research and development (R&D) by developing policies, plans and strategies for research, innovation and enterprise. It also funds strategic initiatives and builds up R&D capabilities by nurturing research talent. The NRF aims to transform Singapore into a vibrant R&D hub that contributes towards a knowledge-intensive, innovative and entrepreneurial economy; and make Singapore a magnet for excellence in science and innovation. More details of Prof Low Teck Seng can be found in the following link:
https://www.asianscientist.com/2016/02/features/sg50-pioneer-teck-seng-builde