Webinar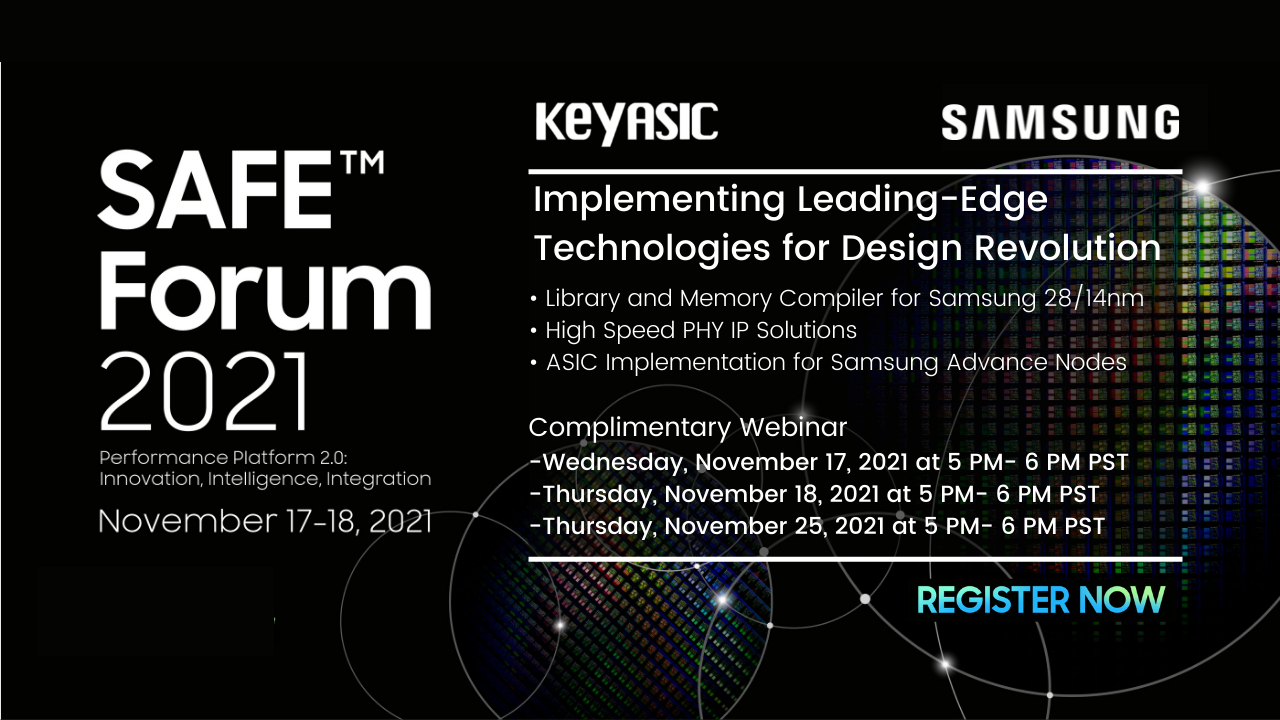 As the technology partner, Key ASIC is pleased to invite you to visit Key ASIC Virtual Booth at the Samsung Advanced Foundry Ecosystem (SAFE) to be held on November 17-18, 2021.
We will be sharing with you our leading-edge technologies of Library and Memory Compiler that produce the standard cells and memory blocks that are higher in performance or lower in power, our high speed PHY IPs and silicon proven ASIC design services in advance nodes
To find out more of our technologies and services, please join us in any one of the webinars:
(1) Wednesday, November 17, 2021 at 5 PM- 6 PM PST

(2) Thursday, November 18, 2021 at 5 PM- 6 PM PST

(3) Thursday, November 25, 2021 at 5 PM- 6 PM PST
Register and submit your question to our speakers so that they can answer them during the webinar.
Your e-mail address is only used to send you our newsletter and information about the activities of KeyASIC Berhad. You can always use the unsubscribe link included in the newsletter.