(Petaling Jaya, 14 December, 2020) Key ASIC sees chips that go into medical equipment and other pandemic related or accelerated products are currently booked for production till July 2021 amid third wave of the pandemic and rapid growth of 5G.
The market is predicting that the price of chips is likely to increase by 30-40% in 2021 due to strong demand overall. Key ASIC is a leading-edge technology company that design and market ASIC chips to customers in Asia, US and Europe.
The Company specializes in Artificial Intelligence systems and Internet of Things (IoT) chip with multiple patents awarded in U.S., China, Japan, Korea, Taiwan, Singapore and Malaysia and many more patents are pending approval. Millions of units of these chips have been shipped.
"Other than strong demand from the health industry, we see strong demand also from other industries. The market is demanding for devices, equipment or things to be connected so that they can be remotely controlled and managed for online services," said Eg Kah Yee, Chairman and CEO of Key ASIC. "5G is driving very strong growth in the IOT and Artificial Intelligent market rapidly," he added.
To date, over 71 million of infected cases and more than 1.6M death are recorded worldwide with nearly 700,000 new cases each day. The United States and Western Europe are experiencing higher infection in the third wave and the virus is spreading to the developing countries and the pandemic is expected to continue well into 2021.
Due to the unpredictability of the pandemic, companies are making longer production plans in managing unexpected disruption of the supply chain due to sudden surge of the virus. 63% of the companies have reported some form of supply chain shortage during the pandemic.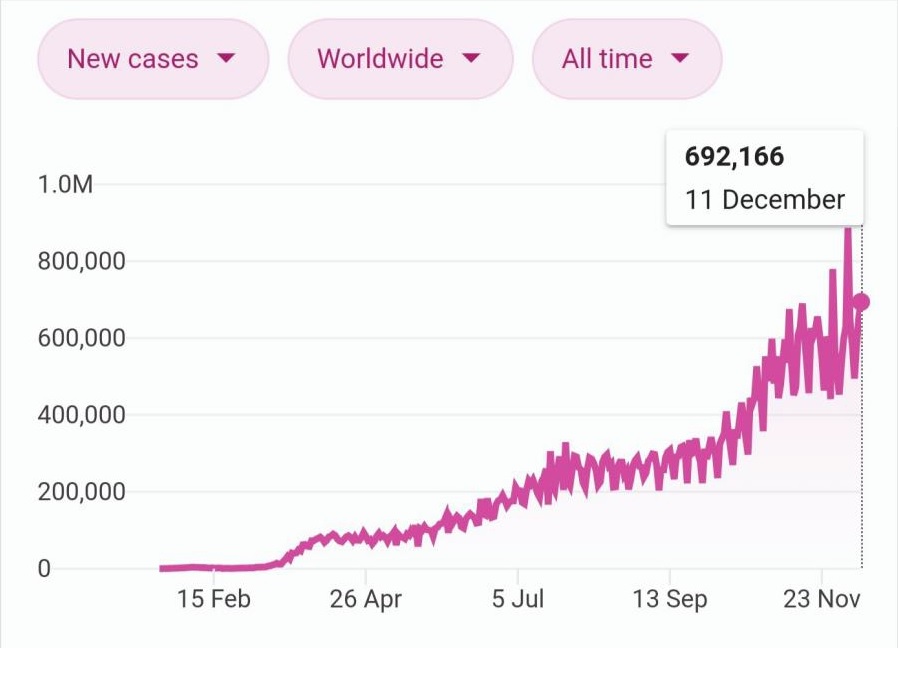 According to a study done by Global Semiconductor Association, the chips business that are growing rapidly at this time are in the applications of 5G, Internet of Things (IOT), and Artificial Intelligence.
Companies are constantly reviewing their business plan to adapt to the new normal by increasing the investment in the areas of automation, cloud and connectivity enabling not only more online business activities but also the services to be delivered online.
In addition to the continuous strong demand of chips for ventilators, there is a surging demand for the Internet of Medical Things (IOMT) technologies to get medical equipment in the hospitals or clinics to be connected. Hospitals are also providing home wireless Internet of Medical Thing devices such as blood pressure monitor, oxymeter, glucose meter and ECG device to manage patients at home.
Impacted by the virus, companies are investing into technologies to transform their businesses to adapt to the pandemic and post pandemic era by going online minimizing the people's contacts.
About Key ASIC:
Key ASIC Berhad (Stock Code: keyasic 0143) is a public listed company on Mainboard of Bursa Malaysia. It specializes design and manufacturing of IOT chips and system, connecting any electronics and non-electronic items to the Internet. MCard and MDrive are the IOT products currently shipping in the market. It also offers turnkey ASIC design service and SoC design and manufacturing. Its customers are largely in the US, Europe and Asia. It has offices in Malaysia and Taiwan.